Products
Ceramic Coated M.S. Lancing Pipes
The practice of oxy-assisted melting in EAF has been established for a very long time. Similar practice is adopted in induction furnaces also for purging of gases like Argon, Nitrogen. Normally steel tubes are used for purging of desired gases. Ceramic coating helps reduce this consumption by a great extent resulting in following advantages:
Longer lancing time without interruption
More effective use of the unburned gases leaving the furnace and safety of the operator.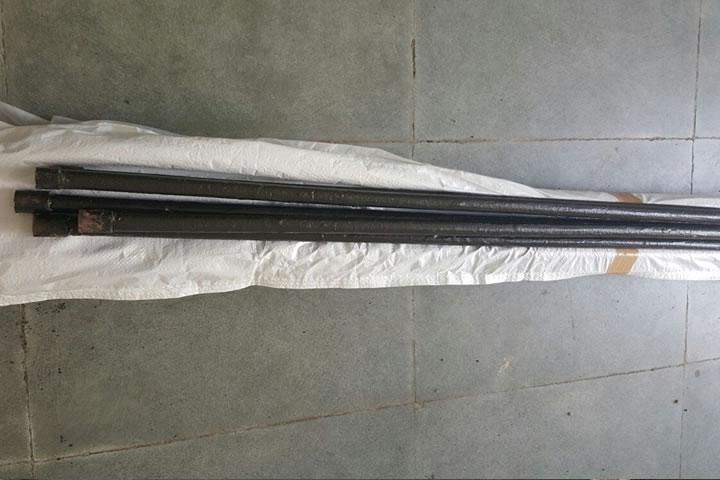 | Size | Outer | Inner | Wall | End |
| --- | --- | --- | --- | --- |
| | diameter (in mm) | diameter (in mm) | thickness(in mm) | |
| 1 | 1/2" 15 N.B. | - | 2mm | Both side threaded. One side socket. |
| 2 | 1/8" 15 N.B. | 6mm | 4mm | Both end plain. |
| 3 | 1/4" 15 N.B. | 13mm | - | Both side threaded. One side socket. |
| 4 | 3/8" 15 N.B. | 16mm | - | Both side threaded. One side socket. |